We are the only organization in Sonoma County exclusively serving homeless and at-risk women and their children. Due to Covid-19 we are currently operating as a crisis center providing hot meals, groceries, pet food, hygiene products, emergency supplies, information, and placement services to this vulnerable population by appointment only Monday through Friday from 8am-3pm.
For more information or to set up an appointment call 707.579.0138 x209, 207, or 203
DROP-IN CENTER PROGRAM HOURS
Monday through Friday
10am-1pm
ADMINISTRATION
Monday through Friday
8:30am-3:30pm
We are currently unable to accept in-kind donations due to Covid restrictions.
Thank you for your understanding and continued support.
What we do
Under normal conditions, The Living Room is a day shelter for women and children from Sonoma County who are experiencing homelessness. We provide a respite to homeless women and their families where they can relax, have access to services, take showers, do laundry and enjoy two hot meals a day.
When the pandemic hit, we transitioned to a crisis center providing a hot meal, pet food, hygiene products and information services to women and children in need of help. All of this is done in a manner that strictly observes social distancing and minimizes exposure while serving the needs of this vulnerable community.
Our Mission
The Mission of The Living Room is to ease adversity and promote stability, dignity and self-reliance for women and children who are homeless, or at-risk of homelessness, in Sonoma County.
For financial donations please read more here:
Financial Donations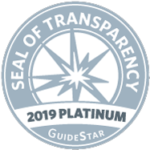 "The Living Room is my salvation."
— Eve T, Participant