Since 1993 we have been exclusively serving Sonoma County women and their children who are experiencing homelessness or at risk of becoming homeless.
Questions regarding our services?
Monday – Friday
8:30 AM – 3:30 PM
Please call: (707)978-4800
ADMIN
Monday – Friday
8:30 AM – 3:30 PM
Our Mission
The mission of The Living Room is to ease adversity, promote stability, and support self-reliance for women and children who are homeless, or at-risk of homelessness, in Sonoma County.
What We Do
We work within three primary areas, housing, food, and outreach to women and their children. 
To give a financial donation please call
(707) 978-4804
to learn more click here.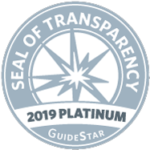 "The Living Room has meant alot to me I went from living in my car to having my own place. It took me two years."
— Former Participant