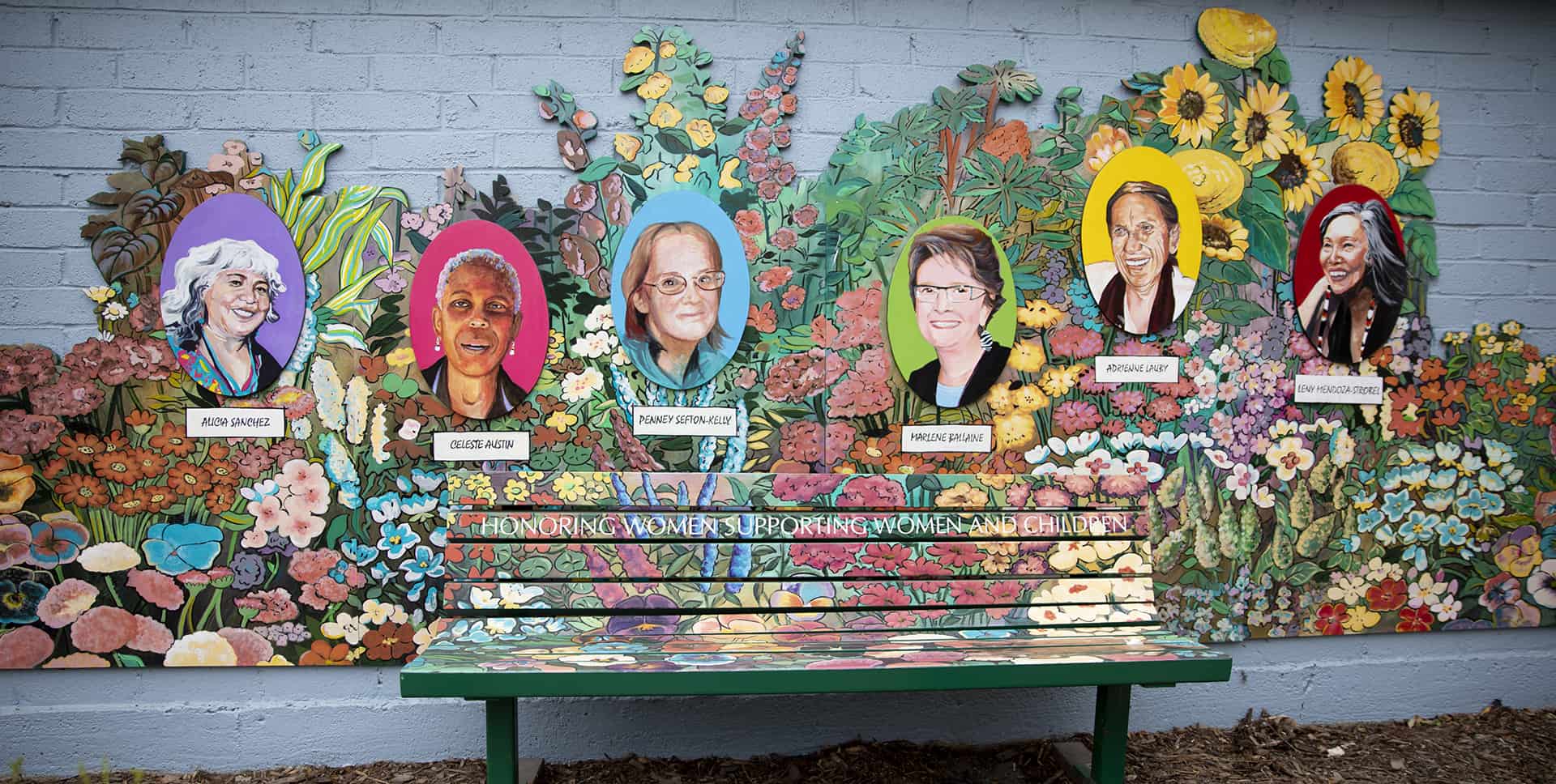 The Living Room Administration Offices
Send all The Living Room correspondence to our Administration Offices.
328 South E Street
Santa Rosa, CA 95404
Mon – Fri 9:00am – 3:00pm
Our administrative office oversees the organizational and executive operations of The Living Room. This office manages grants, donor relations, community engagement and education, as well as executive and accounting functions.
The Living Room Life Center
1335 North Dutton Ave.
Santa Rosa, CA 95401
Mon – Wed 9:00am – 3:00pm
Thur 9:00am – 1:30pm
Fri 9:00am – 3:00pm
The Living Room Life Center is our service hub for women and children and is open from 9 am to 3 pm. Our team of guides and specialists offer individualized assistance to participants with the collaboration of local partners to promote stability and self-reliance for women and their children who are experiencing homelessness, or at-risk of homelessness in Sonoma County.
Cleveland Campus
NO WALK UP SERVICES AVAILABLE. Please do not send mail
1207 Cleveland Avenue
Santa Rosa, CA 95401
Our Cleveland Campus is where our volunteer, outreach, transitional housing, and food programs are located. This is also where our Green Initiative is supported with our tower garden and solar system.
The campus houses our Secret Hope Kitchen, which prepares over 100 meals a day for low-income seniors, former foster youth, re-entry program participants (returning citizens previously incarcerated), as well as our street outreach partners. It is because of our generous and devoted volunteers that we are able to serve and partner with the diverse demographics of this program, as well as fortify our Life Center staff.
Our transitional housing program manages 8 residences throughout Santa Rosa from the Cleveland Campus. Additionally, we work with numerous local partners to support participants with immediate shelter and housing needs.
Volunteer line – Bobbi Barnett
(707) 582-0004
Monetary donations – Rebecca Rogoway
(707) 582-0005
Food donations – Chris Moonsammy
(707) 582-0006
In-kind or non-monetary donations
We are not accepting any in-kind donations currently.
We are encouraging non-monetary contributions to be donated to the Assistance League or Redwood Gospel Mission Thrift Store.
Housing Manager
Annie Valentine
(707) 978-4800
Housing Care Coordinator
Julianne Casano
(707) 978-4809
Kitchen Supervisor
Nick Opitz
(707) 405-9400
Executive Administrative Assistant
Julie Curtiss-Voss
(707) 203-2525
Center Guide
Roes Smith
(707) 203-2424
Kitchen Assistants
Stephanie Groepel
Allison Ough
(707) 978-4795
Marketing & Social Media Coordinator
Marti Lynn Martinez
(707) 978-4797
Center Guide
Melissa Oliver
(707) 582-8443
Videographer & Social Media Coordinator
Juliana Vergara
(707) 405-9400
President
Kim Hinde
Retired Social Worker
Vice President
Martha Saly
Realtor, Better Homes and Gardens Real Estate
Board Member Emeritus
Nikki King
Treasurer
Wes Daniels
Manager at Daniels Chapel of the Roses
Secretary
Liz Uribe
Realtor, Better Homes and Gardens Real Estate
Board Member
Rob Cantu
President, Western Builders
Board Member
Laniakea Evans
Board Member
Jamey Ransford
Board Member
Veronica Rincon
Branch Manager, Vice President, Exchange Bank
Board Member
Marion Weinreb
President, Marion Weinreb & Associates
Board Member 
Candace Matson
"The Living Room has meant a lot to me. I went from living in my car to having my own place. It took me two years."
— Former Participant